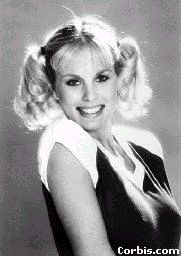 The Dairy-Queen-waitress-turned-Playboy-Bunny lived, what appeared on the surface to be, the fairy tale life. By the time she was 20 years old, fame and fortune had given the young Canadian international recognition and put her on the bedroom wall of millions of hot-blooded young men around the world.
When barely 17, she was spotted working in a Canadian Dairy Queen fast-food restaurant by a shady "entrepreneur" named Paul Snider, nine years her elder. Snider saw the beautiful girl's face and knew immediately he could turn her into a star. Turns out he was right. But unfortunately for Dorothy, he was right.
Snider would eventually kill the young Playboy Playmate with a shotgun before turning the gun on himself.
Read more about Dorothy Stratton's life and death here
Below are some of the nude photos taken of Dorothy Stratton while posing for Playboy Magazine.
Beware these are totally nude photos and are definitely not safe for work!!!
Leave now if you don't want to see...
You've been warned