Drinks Are On Pearl
Of all musicians from the '60s, none would embody the tumultuous spirit and self-destructive nature of that era more than Janis Lyn Joplin. The oldest of three children, she was born in Port Arthur Texas, a grimy coastal city that very nearly straddles the Texas/Louisiana border. When Janis was young, her mother would win a vocal scholarship but turn it down to work as an administrator at a local college. Her father would encourage Janis to read as many books as she could and from this advice would blossom Janis' worldly sensitivity and her love for the written word. However, being well-read and of a sensitive nature were not traits that would make a young Janis (or any young girl for that matter) feel welcome in her stodgy blue-collar home town.
She almost immediately felt out-of-place. During her early teens, Janis would develop a host of crippling insecurities fueled by her pudgy body, acne-pocked skin, and hair, once smooth and shiny, that was now tufted and mousy brown. As a result of her unpopularity with fellow classmates, Janis would choose the path of hard-swearing and beer drinking, which made her hip with the older boys, but out of place with others of her gender. Janis was just looking for acceptance.
Off to College
Thomas Jefferson High School in Port Arthur, Texas
Even though she was extremely shy and reserved about singing in public, Janis would join her church choir during her high school years. Following graduation from Thomas Jefferson High School in 1960, she would enroll in Lamarr College in Beaumont, Texas to study art, as her first love was painting. Janis would often travel to nearby Louisiana to hear blues cover bands. She also listened to musicians such as Leadbelly, Bessie Smith, Odetta, and Big Mama Thornton. These Blues and Folk artists were tilling the fertile soil into which Janis' roots would eventually find purchase.

Austin is My Home
By 1961, Janis would grow restless and drop out of college. She then explored Houston and L.A.'s music scenes, but would eventually move back to Texas in 1962 where she would settle in the capital city and music Mecca, Austin. Janis would enroll at The University of Texas and occasionally perform at places like Threadgill's which is now a popular chain of restaurants. Though she didn't finish her studies at UT, while there, she lived in a building commonly referred to as "The Ghetto," that was located at 2812 1/2 Nueces Street. These were supposedly abandoned WWII wooden army barracks where all the student outcasts would eventually find themselves. The rent was $40 a month. The fraternity house, at which Janis would hurl obscenities from her hammock, is still there today.

California Calling
Legendary '60s rock promoter Chet Helms
While in Austin, Janis would eventually meet up with Chet Helms who took her away with him to North Beach, California which in 1963 was considered the West Coast's answer to Greenwich Village. While in California she would sing in bars and coffeehouses (oftentimes accompanied by her autoharp - picture June Carter Cash). Anything to make a buck. By 1964 her musical career was stalling, but her drug fascination was going full-tilt. She started shooting up Methedrine and drinking 80 proof liquor. Unable to handle the rejection, and with her body incapable of withstanding the hard living, Janis would eventually move back to Port Arthur with hopes of kicking her habits through self-will and rehabilitation.

Haight Ashbury, Big Brother, and the Summer of Love
Notorious "hippie" mecca, Haight-Ashbury
Helms, now a big-shot music promoter, came calling Janis again and hooked her up with the San Francisco band, Big Brother and the Holding Company. Along with all the members of the band, their wives and girlfriends, Janis lived in a rented summer place in Haight -Ashbury, where they worked on their act, and began performing live. But in very short order, Janis would be back on the sex, drugs, and booze again. And as if that weren't full throttle enough, she would now begin to throw bisexuality into the mix as well. Big Brother and the Holding Company would begin to make a name for themselves, eventually becoming the house band for The Avalon Theater.

Montereys
Janis Joplin with Big Brother and the Holding Company at The Monterey Pop Festival in 1967.
August of 1967 marked the beginning of something big for Janis Joplin. That Summer she would play at the Monterey Pop Festival with her band. Dressed in a velvety outfit and covered from head-to-toe in pearl necklaces, Janis blew away the crowd with her sex-charged rendition of Love is Like a Ball and Chain. The Janis Joplin legend was born. Three months later she'd have the same effect on the Monterey Jazz Festival audience. With these scorching performances would come a $10,000 per performance hike from the $1,500 they'd been receiving up to that time. Janis and the band would eventually drop Helms and join up with Albert Grossman, one of the leading managers in the business at the time. Grossman got them a whopping recording contract with CBS/Columbia Records which released their first album, Cheap Thrills. The record sold millions of copies but Janis was still not satisfied - mainly because of the thrashing her band mates received at the pens of pop and rock critics.

After only one album with the Holding Company, Janis would leave the band and join up with The Kozmic Blues Band. Together they would record an album called I Got Dem Ol' Kozmic Blues Again Mama, which featured the huge hit Try (Just a Little Bit Harder).

Janis's Good Ol' Buddies
In spite of her newfound fame, Janis's insecurities would eventually flare back up, causing her to turn to the company of two old dear friends: drugs and booze. Her demons of choice were Southern Comfort and heroin (the heroin Jones would eventually grow to $200 a day.) And as if that weren't enough, Janis would often accompany those delicacies with a dessert cocktail of amphetamines and barbiturates as well. And let's not forget about another old friend to which Janis just couldn't say no: sex, from which she would eventually contract gonorrhea. By now, she was an alcoholic hooked on heroin, and spreading the clap all over God's green Earth. Janis would eventually look to methadone in an attempt to kick the smack habit. By now, frequent trips in and out of Rehab were common occurrences for her.
Pearl
By the time the '70s rolled around, Janis was suffering from the ravages of drug abuse, gonorrhea, and alcoholism. She put together a new band, Full Tilt Boogie, with hopes of rekindling her past success. With her new band, Janis went to L.A. to record an album she'd call Pearl. Despite picking up those old habits again, her band mates always claimed she was hard-working and sober while recording the album. They claimed she would do the drugs in the evening and after recording sessions at her nearby place, room #105 at the Landmark Hotel at 7047 Franklin (now known as Highland Gardens). Between recording sessions Janis would tour with Full Tilt. Her last performance would be at Harvard Stadium, August 12, 1970 where she growled for 40,000 fans.
Barney's and The Landmark
On October 3, 1970, Janis was almost finished recording her new album. She would visit the Sunset Sound Studios in L.A. to listen to the instrumental track for Buried Alive in the Blues, prior to laying down the vocal track scheduled for the next day. Unfortunately she would never get the chance to record. That evening she would go to Barney's Beanery on Santa Monica Boulevard, have a drink or two, then return to her room to get another heroin high. She injected herself by skin-popping which works slower than injecting directly into the veins. A normal IV injection sends the drug to the brain within seconds. "Popping" the heroin mixture can take as long as 90 minutes to take maximum effect. After popping, Janis took a shot, went down to the lobby to pick up a pack of smokes (Marlboros), say hello to night clerk, George Sandoz, ask him for change for a fiver (he gave her 4 singles and 4 quarters), and return to her room. Earlier in the day, Janis had already finished off a quart of Tequila and taken a couple of valiums. So, full-throttle!

What happened next is based purely on speculation and investigation, but apparently she stripped to her panties and t-shirt waiting for the drug to kick in (who hasn't done that?) When the heroin finally took effect, she was apparently caught off guard. Unconscious, Janis would fall to the floor, striking her head on the dresser on the way down. Her body would be found some 18 hours later, facedown, wedged between the dresser and bed. Dried blood from the blunt force trauma stained her face.
A Gruesome Discovery

John Cooke, her band manager, would become concerned when Janis didn't show up for the recording session the next day. After unsuccessfully attempting to reach her by phone, he went to the hotel to find her lying beside the bed, the $4.50 cigarette change still in hand. Coroner to the stars Thomas Naguchi would report that Janis died of acute heroin morphine intoxication, due to an overdose. Although her death was ruled accidental, her demise was spelled out many years before as that young girl in Port Arthur who just couldn't find her way.
Drinks Are On Pearl
In alignment with her wishes, Janis's body was cremated in the Pierce Brother Westwood Village Mortuary, and her ashes strewn along the Northern California coastline near Stinson Beach. Another of her dying wishes would also be granted: she requested that $2500 be set aside for her own wake at which The Grateful Dead and other performers would provide entertainment. The shindig was held at The Lion's Share, 60 Redhill Drive, in San Anselmo. The invitations given out to some 200 special guests would read: "Drinks are on Pearl."
The Aftermath
Former location of The Lion's Share, 60 Red Hill Avenue, San Anselmo, California
Janis's dealer was actually a careful sort. Is that an oxymoron, or what? He always used a chemist to measure his drug's purity. But on that fateful weekend, the chemist was out of town. Rather than miss out on another weekend's profits, the dealer would cut his own batch. Little did he know he would end up with a deadly concoction that was between 50% and 80% pure, making it too strong for most users and catching many of them off guard. Reportedly, seven other users died from the strong heroin sold that weekend.

Bobby McGee
Full Tilt Boogie would continue to finish the album as Janis had already laid down some vocal tracks. The song Buried Alive in the Blues would appear on the album as an instrumental as Janis never recorded those vocals. Pearl is now considered Janis Joplin's most successful commercial and artistic achievement. It spawned such hits as My Baby, Trust Me, Mercedes Benz, and the immortal rock-classic, Me and Bobby McGee. For some reason, we're still not sure Janis would be satisfied however.
Pearl died on October 4, 1970, just two weeks after Jimi Hendrix and less than one year before Jim Morrison would perish in a Paris hotel bathtub.
---

Have additional information, want to know what others are saying, or don't agree with something we said?
Read or post comments about Janis Joplin on the
Death of Janis Joplin Discussion Forum
---
More Janis Joplin Stuff:
Janis Joplin's July 18, 1969 performance on the Dick Cavett show portrayed a bit more sanitized version of "Pearl" but her soulfulness unquestionably shined through.
Janis Joplin lived here, 112 Lyon Street (2nd house from right), during her Haight Ashbury days. Also in the neighborhood is the house where The Grateful Dead stayed, as well as the house where Patty Hearst was held during her captivity.
Janis Joplin's 1965 Porsche 356 Cabriolet. The car is curently in the Whitney Museum in New York.
Interior shot of Barney's Beanery, where Janis enjoyed a cool beverage the night she died.
Janis's brother, Michael, and sister, Laura at the '07 Grammy's.
Janis Joplin.
Janis Joplin.
Janis Joplin's childhood home in Port Arthur, Texas before it was razed.
Lamarr College in Beaumont, where Janis Joplin was enrolled in art classes during the early sixties.
Monterey International Pop Festival where Janis Joplin performed in the Summer of 1967.
Stinson Beach, where Janis Joplin's ashes were scattered from an airplane after her death in 1970.
The Landmark Hotel (now called Highland Gardens) as seen traveling west on Franklin Avenue.
Another shot of the Landmark. Janis' room was #105, a few windows down to the right of the main entrance.
Barney's Beanery, Joplin's last stop.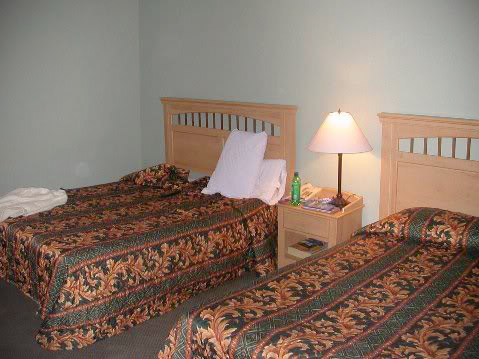 Interior of room 105 at Highland Gardens Motel, where Janis Joplin was staying the night she died.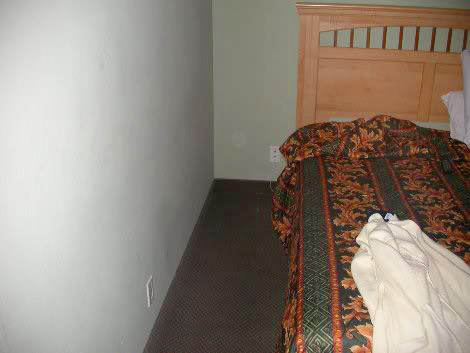 Janis's body was found beside the bed.
Heartbreaking Janis Joplin interview given at her high school's 10th Reunion in Port Arthur, Texas. She muses on California, the hippie lifestyle and the rejection she suffered during her high school years.
Janis Joplin External Links: