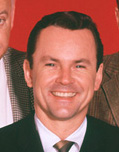 Warning: The photos below are extremely graphic in nature. So, if you are easily grossed out, don't look! You've been fairly warned!
The Full Throttle Life and Untimely Death of Chris Farley
Warning: Contains Graphic Photos. Visit at your own risk
After spending a night with a hooker named Heidi, Farley attended a party in Lincoln Park in Chicago. After the party ended, Farley and Heidi would go back to Farley's apartment in the Hancock building in downtown Chicago where the pair continued to smoke some crack and snort more heroin.
The Marilyn Monroe Death Bed Photo - WARNING: Graphic Photo
Below is the well-known police investigatory forensics photo showing Marilyn Monroe deceased on her bed. A policeman, to theft of the photo, is pointing to an empty Nembutal bottle on Marilyn's night stand, next to where she was found dead ...

The Marilyn Monroe Morgue Autopsy Photo
The below photo is widely known and accepted to be that of Marilyn Monroe upon the conclusion of her autopsy performed by L.A. County Coroner Thomas Naguchi, the so-called coroner to the stars. Dr. Noguchi also performed the same procedures on Natalie Wood, Robert F. Kennedy, Janis Joplin, John Belushi, Sharon Tate and others. Basically if you died in Los Angeles during the '60s, '70s, or '80s, you were ...
Marilyn Monroe Nude Photos - Graphic Warning: The photos below are not safe for work
Throughout her career, Marilyn Monroe participated in several nude photography shoots, including the now famous Tom Kelley "Red Velvet" Calendar shoot and the Vogue Magazine "Last Sitting" session with Bert Stern at the Bel Air Hotel in Los Angeles in 1962. In that shoot, the actress posed for some 2500 photos behind a semi-see-through, silky cloth that did little to mask the seductress's beauty.
A Collection of Sharon Tate Photos - GRAPHIC WARNING: Contains some minor nudity

Crime Scene Photos of the Tate and LaBianca Murders - GRAPHIC WARNING: Contains Gruesome Photos!
Below are the police investigation photos of the horrible offense that went down at the Tate and LaBianca Residences at the hands of the wacked-out Manson family on August 8 and 9, 1969. Many horrific things happened...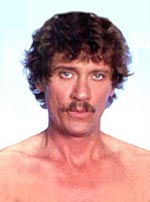 If only walls could talk, they'd tell the truth about what went down during the early morning hours of July 1, 1981 at the modest house located at 8763 Wonderland Avenue. It was a very seedy place inhabited by...
Crime Scene Photos of The Wonderland Murders and Pictures of John Holmes's Penis - GRAPHIC WARNING: Contains Gruesome Photos!

Read more: The Wonderland Murders Crime Scene Photos and pictures of John Holmes's Penis

Jayne Mansfield Crash Scene Photos and Nude Pictures
After a June 28, 1967 evening engagement, actress Jayne Mansfield and the occupants of her car were traveling down a winding, narrow stretch of US Hwy 90 in rural Louisiana when the car would plow into the back of a stopped big rig...
Ronald, Sr. and Louise DeFeo lived with their five children at 112 Ocean Avenue in Amityville, New York. Although the DeFeo family was generally known as a "nice, normal" family with more money than anyone else on their street, the eldest son, Ron, Jr. was often in trouble with the law. He was known around town as a troublemaker of the worst variety. An admitted drug user, a petty criminal and a heavy drinker, Ron, Jr. also harbored a mile-long meanness streak. Many of Ron's acquaintances often stated that people "had trouble getting along with Ronnie. Most of Ron's co-workers at Brigante-Karl Buick dealership at 800 Coney Island Avenue, always said "please" and "thank you" to Ron, just to avoid any conflicts with the highly volatile service manager. Although he was "not known as a very good fighter" he seemed to have a knack for finding himself on the business end of other bargoers' fists ...

Dana Michelle Plato led quite an interesting life, full of dizzying heights and earth-shattering lows. She came to fame as a child star but found out soon enough that early fame often has its own pitfalls. Best known as Kimberly Drummond, the older sister on TV's "Diff'rent Strokes," Dana went through a lot while never quite escaping the scrutiny of the media and fans ...
Injuries and Deaths in California's Disneyland Theme Park
Though we all associate the "Happiest Place on Earth" with good, wholesome family entertainment in a safe place that's far, far away from death, pain and danger, accidents do happen at Disneyland… actually relatively frequently. And many of them are even deadly.
Read more: Deadly Disneyland - When the Happiest Place on Earth Goes Rogue. Deaths at Disneyland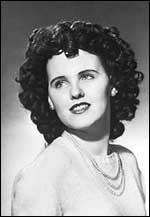 The Black Dahlia Death Photos - Graphic Warning: Seriously, this is some gruesome shit. Enter at your own risk. On January 15, 1947 a woman walking on the sidewalk in the 3800 block of Norton St., in Liemert Park, Los Angeles caught a glimpse of what appeared to be a department store mannequin lying in the weeds; the top half separated from the lower half. As she approached the mannequin, the woman realized it was actually the unclothed body of a dead woman...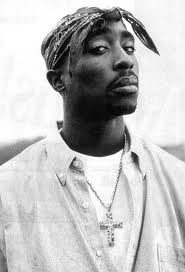 Tupac Autopsy Photos - GRAPHIC WARNING: Contains Gruesome photos
8:39pm: Mike Tyson knocks out Bruce Seldon at the MGM Grand Hotel, in Las Vegas
8:45pm: As Tupac Shakur leaves the MGM Grand, he gets into an altercation with a young black man believed to be Orlando Anderson, member of a rival gang, The Southside Crips. MGM security video catches the incident on tape ...
Subcategories