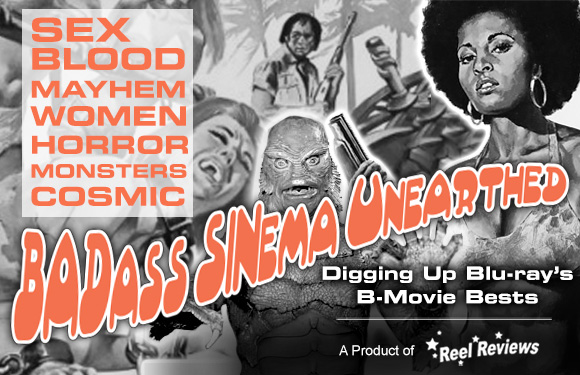 When Vincent Price takes to the stage, fans of the Horror genre had best take notice. His delivery is both campy and intoxicatingly brilliant. There is no doubt in my mind that his classicisms of stage acting would have won over any hard-hearted critic. His presence is ...
For the longest time, the Halloween franchise has been "the toppermost of the poppermost" for me. Nothing was more frightening than the bogeyman that Michael Myers was made to be. Well, that was then and people, as they are wont to do, can change their minds ...
Read more: The Phantasm Collection: Special Edition Box Set (1979, 1988, 1994, 1998, 2016) - Blu-ray Review
Soft-core and vampirism go hand in hand. Sometimes they even skip through parks together and skinny dip in ponds on moonless nights where the babes are bountiful and the skin around the neckline so very supple. The creators of Count Yorga, Vampire know this ...
I will submit to you that no one my age can EVER forget how The Greatest American Hero actor takes the garbage out in House, the horror comedy directed by Steve Miner. When his hot blonde neighbor stops to chat, the side foot kicks and absent-minded shovel sweeps ...
Vampire bat blood in pill form. Taken three times a day, it guarantees a high that will leave you long in the tooth. Picture it. A domestic scene. A doctor, a little freaked by what he may or not have taken, confronts his young daughter. "What the hell are these," ...
Holy Hairspray, Freaks and Geeks, a camp classic is reborn!!! Cue the cheesy synths. Grab the saxophone, too. It's time for Vanity to hose herself down in director Gil Bettman's Never Too Young To Die. This film is easily the best thing John Stamos has ever done ...
Grab your groins, boys. Demented is going to leave you wincing. The rape and revenge subgenre of the b-movie market is sometimes a mixed bag. Dipping their hands deep into those murky waters, Scream Factory has pulled out and released on sparkling blu-ray 1980's ...
If the symbolism in this independent horror film doesn't stitch the fear of the Goddess right onto your supple flesh then there's little hope for the everlasting soul that your skin shields. Dark Waters is intense. The art-house horror in this Nunsploitation masterpiece about ...
I understand why Mill Creek is popular with some people. They offer low-rent movies at bargain basement prices. Hell, even their deluxe treatment – warts and all – of classic 1980's television shows are priced below average. But all those cheapo bargains come with ...
Read more: Psycho Circus: The Creeping Flesh, Torture Garden, The Brotherhood of Satan (1967 – 1973) -...
"The genitals are the door to evil! The vagina, the uterus, the womb; the labyrinth that leads to hell; the devil's tools!" Father, please forgive me. I have sinned and actually enjoyed a nunploitation flick last night. I know I am not supposed to (just like I know I'm not ...