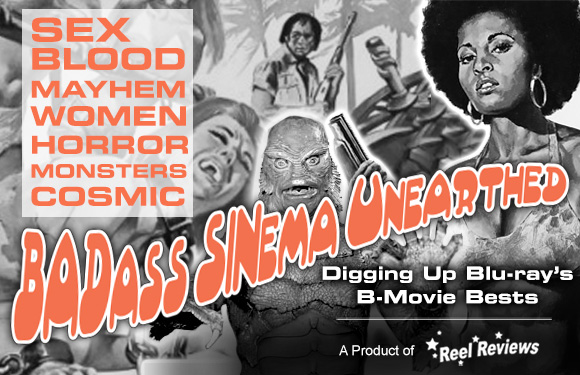 The drugs! The coppers! The crimes! And the Femme Fatales! It's all here in The Sleeping City! Sometimes, as is the case with 1950's The Sleeping City, Film Noir offerings are notable for one thing entirely: their use of their location. Okay, okay, so The Sleeping City - which has ...
Read more: Film Noir: The Dark Side of Cinema III: The Sleeping City (1950) - Blu-ray Review
"Mommy, can we come home?" With those words, Cookie (Melissa Leo) and her kid brother Tim (Randall Batinkoff) plead to return to their mother's house. They've been kicked out because her new man hates them both. Their request is denied, so the two wander the bus station as ...
Lady Luck has no heart at all in this morality tale! The Lady Gambles begins with a stunning beatdown as its star, Barbara Stanwyck, is repeatedly attacked, smacked, and punched by a couple of thugs who feel cheated by her use of loaded dice in a ...
Read more: Film Noir: The Dark Side of Cinema III: The Lady Gambles (1949) - Blu-ray Review
Arthur Kriticos' dream house - full of shatterproof glass cages and sliding steel panels - has arrived. . . but it's a damn nightmare! Critically hammered and only very loosely based on William Castle's original film, THIRT3EN Ghosts gets a second chance to make a lasting reflection in the glassy Halls of Horror thanks ...
Read more: THIRT3EN Ghosts Collector's Edition (2001) - Blu-ray Review
Because, sometimes, even babies need the support of the police! Pushing a hard-hitting social commentary, Abandoned - with a colorful set of character names - takes aim at selling unwanted babies as the City of Angels becomes ground zero for black ...
Read more: Film Noir: The Dark Side of Cinema III: Abandoned (1949) - Blu-ray Review
The most successful 3D film of the 1950s has finally arrived on Blu-ray. André de Toth's House of Wax brought Warner Bros a lot of fortune and fame during its original run in 1953 but the film is also known for something else: the rebirth of Vincent Price ...
Read more: House of Wax 3D: The Warner Archive Collection (1953) - Blu-ray Review
Sometimes a classic film - or one we now consider a classic of its genre - underwhelms in its original run. This is the curious case of Breakheart Pass, a film that continues - every five years or so - to garner more interest in it as it reaches new audiences thanks to Charles Bronson's ...
It is said that when a woman fights for a man, she is like an ANIMAL! Vanessa Windsor (Hedy Lamarr), a spoiled Hollywood star, and her daughter, Penny (Jane Powell), fall head over heels in love with the same man, Chris Farley (George Nader), and they aren't even aware of the other's interest in him! Tabloid...
Read more: Film Noir: The Dark Side of Cinema II: The Female Animal (1958)
In which the nuns get it done! Thanks to the crackling cinematography of William H. Daniels (Six Bridges to Cross, Harvey, Winchester '73) and the performance of Claudette Colbert as Sister Mary who is haunted by the past, Thunder On The Hill roars off the screen with a fury that is relatively unmatched ...
Read more: Film Noir: The Dark Side of Cinema, Volume II: The Price of Fear (1956) - Blu-ray Review
It is no understatement to suggest that Bruce Lee's return to Hong Kong, after America refused to make him a star, was the best thing for his career. Lee was pissed off; frustrated by Hollywood's inherent racism and refusal to put any faith in the idea that an Asian could ever carry a profitable film ...
Read more: Bruce Lee: His Greatest Hits (1971 - 1978) - Blu-ray Review