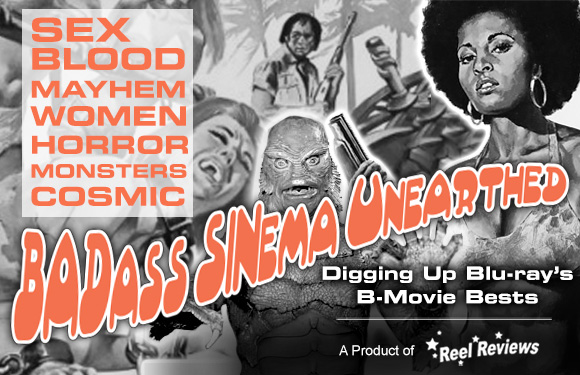 Please Hammer, don't hurt 'em! Former NFL player, Fred "The Hammer" Williamson, stars as a low-ranked boxer who takes on the mob in this Blaxploitation flick from the early 1970s. With little suspense and some shoddy action scenes, Hammer manages to earn some ...
Bloody brilliant! Unfolding in a style not unlike a typical primetime reality show, What We Do in the Shadows treats the day-to-day struggles of blood-lusting vampires in a very amusing way. It is a mockumentary in the satirical style of Christopher Guest (This is Spinal Tap,...
Read more: What We Do in the Shadows (2015) - Blu-ray Review
Rescued from the vaults of obscurity by Kino Lorber Studio Classics, famed B-movie producer Harry Alan Towers' House of 1000 Dolls has reopened. While the title sounds promising, House of 1000 Dolls, directed by Jeremy Summers, is a place you might visit but definitely ...
There is so much to say about this darling little horror flick. Jim Clark's Madhouse is a film that – had there been some sort of coordinated effort behind the scenes to get everyone on the same page – could have been a financial success. As it stands, the film ...
I'm not going to mince words here. Truck Turner is one seriously badass flick. It is the type of B-movie that gets me so excited for the unlimited possibilities of low budget cinema. It is sooo much better than Shaft and the countless other Blaxploitation films offered up in the wake of ...
He's one strange dude. Blacula, starring William Marshall (who would go on to become television's The King of Cartoons on Pee-wee's Playhouse), and its immediate sequel Scream Blacula Scream (with the feisty Pam Grier) live again on Scream Factory's twofer blu-ray ...
Read more: Blacula / Scream Blacula Scream (1972/1973) - Blu-ray Review
Opening with a bare-breasted dominatrix whipping a sacrificial virgin, The Crimson Cult AKA Curse of the Crimson Altar has to be one of the strangest British productions to have been distributed by American International Pictures. It is based on H.P. Lovecraft's short story, ...
Criminally overlooked and often undervalued in the film community, Pit Stop is one hell of a gritty film that effectively carries its viewers to another time in America, back when the angst of the teenager had little voice or impact on popular culture. It is also one of the few films ...
Opening with a fantastic voodoo-inspired dance number that effectively out-funks Michael Jackson's Thriller video by almost a decade, Sugar Hill combines some pretty gnarly bug-eyed zombies with the typical benchmarks in Blaxploitation flicks and manages to offer up ...
Long on style but short on plot, the two films that make up Scream Factory's latest double feature delight only with an impressionistic use of heavy gore. These two seemingly unrelated films were released overseas as part of the La Casa series and, for strategic marketing ...
Read more: Ghosthouse / Witchery Double Feature - Blu-ray Review