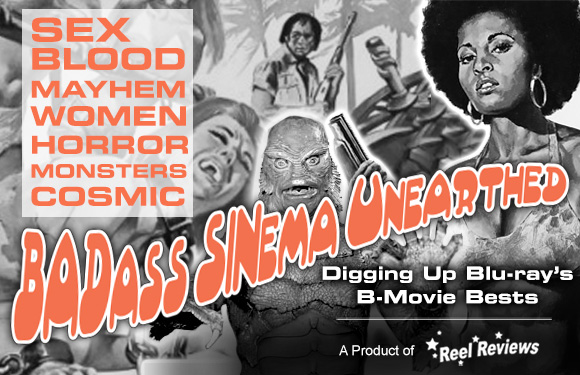 And now it is time to get weird; really weird. Jeremy Irons, man. What a commanding actor, right? Well, in David Cronenberg's Dead Ringers, he plays a set of talented twins that, after a simple misunderstanding over the same woman, turn their successful gynecology ...
Read more: Dead Ringers: Collector's Edition (1988) Blu-ray Review
I first saw Dario Argento's Phenomena when it was released here in the United States as Creepers. That version – heavily edited by 30-minutes (for no other reason than to save Americans from actually thinking) – was essentially one long music video. Goblin and Simon ...
Read more: Phenomena: Limited Edition Collector's SteelBook (1985) - Blu-ray Review
Ha, Criterion Collection. It seems that little April Fools Day joke (back in 2011) has come to bite you in the ass. C.H.U.D. has made it to blu-ray! There was a time in America when we surrendered to the idea of nuclear war. It was bound to happen. Why fight it? This attitude ...
Bubba Ho-Tep and I have finally made up. I get it. I finally get why the movie absolutely works and why my punk-ass comments when it was originally released were so naïve. To borrow a line from from Gatsby's Nick Carraway, "in my younger and more vulnerable years"I was a complete ...
Read more: Bubba Ho-Tep: Collector's Edition (2002) - Blu-ray Review
And so we come to the blatant rip-off. Perhaps that's too harsh. After all, there are some interesting things in the mechanics of Larry Stewart's slasher (the finale inside the multi-level Dallas Market Center being one), but not enough to keep audiences focused on its ...
Bad Acting. Bad dialogue. Bad movie, right? Not quite. There are exceptions. The Majorettes, starring Kevin Kindlin, Terrie Godfrey, Mark Jevicky, and Thomas E. Desrocher, is one of those. This psychosexual charged flick owes much of its creative prowess to its creators' ...
Never fear, Doc Savage is here!
With that joyous announcement, one of the campiest flicks to ever hit the 1970s leaps off the screen and into the hearts and minds of cinephiles everywhere. Let's get something straight first. Doc Savage is completely ridiculous. Full of knowing winks to the camera ...
Read more: Doc Savage: The Man of Bronze (1975) - Blu-ray Review
With funding provided by the Packard Humanities Institute, the members of the UCLA Film & Television Archive have worked tirelessly to restore a small black-and-white crime potboiler that was thought long lost due to the unforgiving ravages of time. The edgy film is a prophetic ...
Read more: Private Property: Limited Edition (1960) - Blu-ray Review
Zombie is not finished with Halloween just yet, Boils and Ghouls. Rob Zombie's 31 is not nearly as good as you'll want it to be. It's also not as bad as other critics are suggesting it is. The film does EXACTLY what it needs to do, but without establishing any real purpose ...
"Get me off this FUCKING show," mutters one contestant on the television game show Live or Die. With contests like Dance of the Seven Boners and one involving transporting two heavy gas canisters through rings of fire, it is the most controversial show to ever be filmed ...