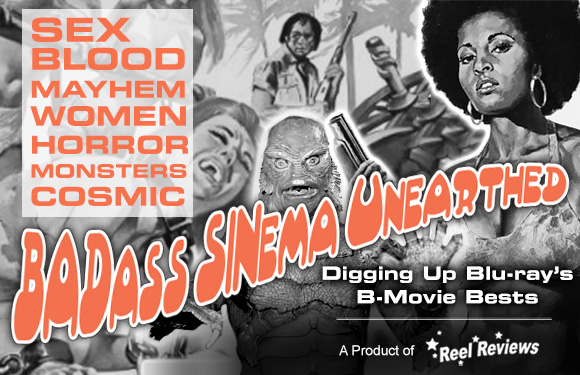 They are here. They have always been here. The McPherson Tape (also known as UFO ABDUCTION) is proof. It doesn't take long for the skies to ignite over the night sky of Northwoods, Connecticut. The McPherson family ...
"Think about the stations of the cross! Think about the stations of the cross!" With a tip of the hat to the splatterific offerings of Herschell Gordon Lewis and Freaks director Tod Browning, Multiple Maniacs takes aim at the Manson Family and at Catholicism as the tents of ...
Read more: Muliple Maniacs: Criterion Collection (1970) - Blu-ray Review
"What happened to us? How did we all get here...?" With those questions, Captain Lansen (Eric Porter) watches as a coffin is slid into the orange-tinted sea. Standing next to the captain of the Corita, a tramp steamer, are priests, pirates, conquistadors, and his crew and, as the camera ...
The Beachwood and Franklin community in Hollywood will never be the same once Mom moves in! Over-the-top and mad as hell, Mom is a late-night gem that hounds of horror will definitely dig. ...
Psychological thrillers don't get any more disturbing than what goes down in the four walls of The Mafu Cage! Ellen (Lee Grant) just can't escape her sister, Cissy, but, boy, would she love to be rid of her. It might just take a tribal ceremony to get it done, too! ...
It's the fuzz tones, man. It's all about the fuzz! What would you do if a producer came up to you and your cousin and said he'd give you $100,000 to make a movie, but it had to be a biker flick and it had to be R-rated? You'd make that damn movie, of course. Thus ...
"Look, You got a limp and I got tits; these aren't great things to have in the military. So, why don't we pair up and get through the course as best as we can?" ...
Musical? Who needs a musical? We only need the music and a floor to dance upon! The 1960s are alive and well in the capable hands of John Waters. Hairspray hasn't aged a day since its initial release in 1988 and that ...
Vampires! Swordfights! Making whoopee with Caroline Munro in a stable! It's all here in Hammer's classic Captain Kronos: Vampire Hunter, easily my favorite Hammer film ...
Read more: Captain Kronos: Vampire Hunter (1974) - Blu-ray Review
"I've never bagged a babe." With those words and damn near perfect timing, Anthony Michael Hall created one of the most memorable teenage characters in film history. Sixteen Candles might be Molly Ringwald's first movie (for that matter, it was also John Hughes' first film as writer and ...
Read more: Sixteen Candles: Arrow Video 4K Restoration (1984) - Blu-ray Review