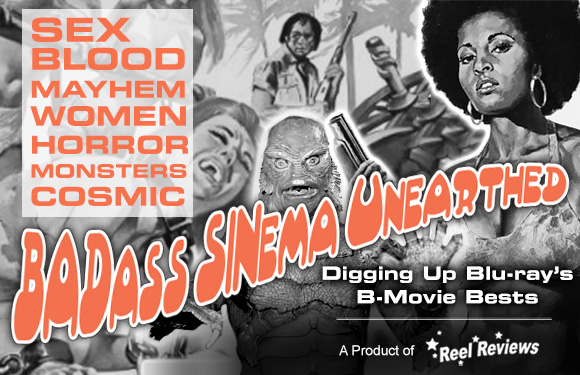 Moody. Dark. And definitely not for your typical horror fan, Silent Hill is back! With the cross lit up in the distance, the child screams it again, "Silent Hill, Silent Hill." Over and over she yells it. I'm not sure I could withstand, as a ...
Read more: Silent Hill: Collector's Edition (2006) - Blu-ray Review
The Universal Pictures archives are open again! And we didn't have to wait an entire year either. This time, instead of following the Lugosi and Karloff route, Scream Factory takes us into the territory of mad doctors and murder most foul. The four tales – Murders in the Zoo, The Mad Doctor ...
Read more: Universal Horror Collection Volume Two: Murders in the Zoo (1933), The Mad Doctor of Market Street...
No CGI! Great practical effects and gore! The Kritts, this time voiced by Steve Blum, return! And this time they are comin' back with the nastiest of attitudes and, at one point, in the form of a towering ball of flesh and fur! ...
We've all seen Luke Skywalker scoot around on the desert in a land speeder, but have we ever seen him pilot a cherry red Corvette Stingray with metal flakes and a glitter-flame dragon? Hell, no! Well, that statement might not be true, especially if you've already seen Corvette Summer, a ...
Six friends. A remote part of Illinois. Snowmobiles. And a Satanic Cult. I mean, what could go wrong? The Chill Factor, produced and directed by Christopher Webster (the producer of Hellraiser, Heathers, Meet the Applegates, ...
They have nine lives, we have one! Strays begins with a full moon. The dark night expands as we drop to the ground and, rather suddenly, we are running through the night. The POV is that of a cat. Close to the ground and beyond slinky as we cross the ...
A magical Motown martial arts movie? Oh, hell, YES! In fact, can I hear a "Sho'nuff" and an amen! ...
Read more: Berry Gordy's The Last Dragon: 30th Anniversary Edition (1985) - Blu-ray Review
Black Belts in shotgun? Bombs on boomerangs? Hell, yes. So what if the lead character can't shoot straight?! When you are having this much fun, who really cares? ...
Die, Monster, Die! It seems to me that the Horror Anthology, once popular in the 1960s, is making a surprising and rather strong comeback in recent years. There have been a lot of good, independent features that make the most of the short narrative structure ...
Otherwise known as When Meteors Attack!!! Laugh all you want to, but there are moments – especially in deep space – when flying saucers drifting through clouds as meteors rip right behind them will have you doing more than just wanting to believe. This Island Earth (and its Mutants) is a vision on ...