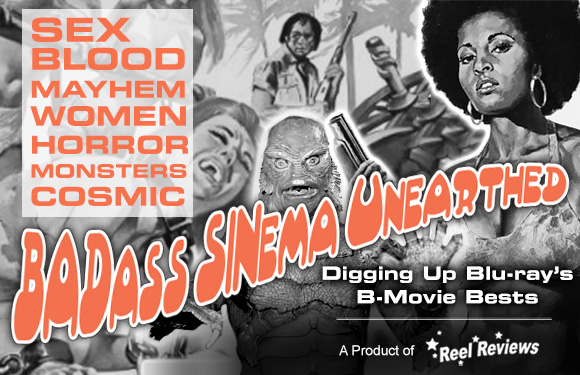 "Ya got a light for an old leprechaun's pipe?" I fucking love the Leprechaun movies. The first movie, starring Jennifer Aniston and Warwick Davis, set the bar for camp, comedy, and cutthroat kills pretty damn high. It might have been slaughtered in its original release due to poor reviews, but the film survived the ...
Read more: Leprechaun: The Complete Movie Collection (1993, 1994, 1995, 1996, 2000, 2003, 2014) - Blu-ray...
It's the big BANG, baby! We all know this wonderful existence ends. But how? Will we blow ourselves up in a nuclear war or will we drain the earth of its resources and go out slowly? Will the end arrive with the zombie apocalypse or will it be a haunted affair? Somehow all of this ...
This film was supposed to be my big break and it turned out to be a big disaster." Yes, those are actual lines spoken in this flick. Jennifer Lopez says them to Jon Voight and the scene, which features Voight hilariously responding in his ridiculous accent "it's been a long time since I had a ...
Premiering on Blu-ray, DVD and digital platforms May 14 from Severin Films comes Saint Bernard, a hallucinogenic journey into the mind of an artist that is, at once, on equal footing with the visionary mind and wit of David Lynch. Never in my entire life did I think I would ...
Because we all need to take a lesson from the Ty (Mike Kellin) and Vachel (Charles Bartlett) playbook! ...
I am not a fan of kids crawling into beds for no good reason. Sure the snuggles are great . . . but, well, maybe my own son creeped me out by too many times just standing in the bedroom waiting for me to wake up. It puts me on edge, man. Give me a creepy kid film and, damn it, I just can't handle ...
Rituals, underrated and rarely seen, is a masterpiece of moody mud-caked horror, especially the unedited version. Never heard of it? Well, that might be because this Canadian backwoods thriller – filmed in a charred-out forest – got unfairly dismissed as a Deliverance wannabe at the ...
Chop-socky!? More like cop-socky! Police Story and its 1988 sequel are back in blu! ...
Read more: Police Story/Police Story 2: Criterion Collection (1985/1988) - Blu-ray Review
It might be the best Altor movie, yes indeed, but that is still not saying much at all. More artsy than what came before, Iron Warrior is a film which wants to do a lot of things . . but does not actually do a damn thing in its running time except leave audiences scratching their ...
Fill 'er up, Joe, the Gas Pump Girls are back in action doing what they do best. Service with a smile! Welcome back to Hometown High! Fresh faces! Moral fortitude! And, obviously, lots and lots of sexually repressed shenanigans ...