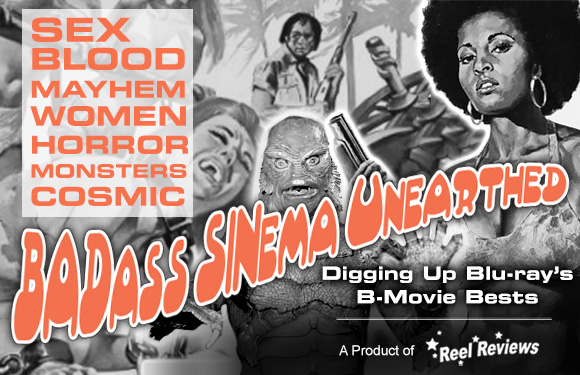 Holy Astringent Plum-Like Fruit, Batman! What have we got here?! Warner Bros Home Entertainment delivers the goods with the June 4 release of 1989's Batman, 1992's Batman Returns (both directed by ...
Read more: Batman 4-film 4K Ultra HD (1989 – 1997) - Blu-ray Review
Twice the Jean-Claude Van Damme means twice the amount of nut-crushing splits AND twice the pairs of buttcheeks flapping about. Be mindful, though, because these two Van Dammes will kick your ass while they try to get along with each other. Double Impact, being one of the better ...
Read more: Double Impact: MVD Rewind Collection (1991) - Blu-ray Review
MEOW! I'm going to start this review referencing a song from 1981. All cats are grey. Sure, it's a Cure song (and one of their best produced), but the song and the mood it creates works here, too, because The Uncanny, in all its anthology ...
Blue Velvet, now finding its way onto Blu-ray with a brand-new 4K restoration from Criterion Collection, remains an intoxicating look at supposed small-town tranquility in which innocence fears to tread. Written and directed by David Lynch (Mulholland Drive, Twin Peaks) after suffering through the wreckage ...
Read more: Blue Velvet: Criterion Collection (1986) - Blu-ray Review
Dreams might not always come true, Morgan Fairchild (at least that's what the title song suggests). The Seduction, written and directed by David Schmoeller (Tourist Trap), has little to do with dreams, but it has a lot to do with obsession. Thanks to Scream Factory, the film is now on blu-ray so that you too ...
Tommy Lee Jones needs that funny looking little car! Tommy Lee Jones IS Sam Quint. He is a former thief, but now he is on a mission for the FBI. And as the movie opens, he is standing front and center of a coffee machine, is in a gas station. His Cherokee Chief is parked ...
When chimpanzees attack! Hide the knives! Hide the pets! Just don't hide the undressed Elisabeth Shue! Link likes! Link likes! ...
Fantastic! Shocking! Frightening! Operating as a sort of sequel to the wildly popular Blood Island Trilogy of films, Severin Entertainment reaches back and deep into the dusty vault of horror films and wipes away the cobwebs from these five crazy-ass flicks from the Philippines with ...
Read more: Hemisphere Box of Horrors: The Blood Drinkers, Curse of the Vampires, Brain of Blood, The Black...
"Ya got a light for an old leprechaun's pipe?" I fucking love the Leprechaun movies. The first movie, starring Jennifer Aniston and Warwick Davis, set the bar for camp, comedy, and cutthroat kills pretty damn high. It might have been slaughtered in its original release due to poor reviews, but the film survived the ...
Read more: Leprechaun: The Complete Movie Collection (1993, 1994, 1995, 1996, 2000, 2003, 2014) - Blu-ray...
It's the big BANG, baby! We all know this wonderful existence ends. But how? Will we blow ourselves up in a nuclear war or will we drain the earth of its resources and go out slowly? Will the end arrive with the zombie apocalypse or will it be a haunted affair? Somehow all of this ...