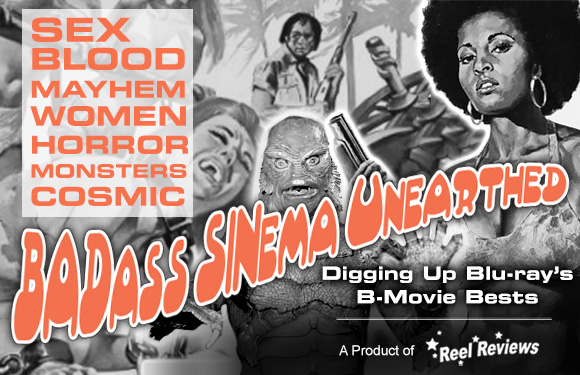 The image of Clint Eastood at the front of a congregation of faithful believers has always stuck with me. That's how Thunderbolt and Lightfoot, beginning with a very manic George Kennedy arriving to the wilderness church to put a bullet in Eastwood's skull, begins ...
There are things you probably know when approaching a scary-looking house that has long been abandoned. If you have to break a lock in order to get in, then you should probably run in the opposite direction. Quickly. The teenagers in this horror film, from producer ...
Read more: Scary Stories to Tell in the Dark - Blu-ray Review
Butchering babes in motel rooms and burying them alongside the road. That's what you get here in this intelligently made thriller from Patrick's Richard Franklin and smartly-written script from Everett De Roche. ...
Read more: Road Games: Collector's Edition (1981) - Blu-ray Review
Bruce Springsteen. The name alone creates a number of iconic images. The fist raised in the sky. The bandana. The cut-off sleeves. Asbury Park.The BIG man on the sax. That worn guitar. The cars and the girls. Whatever it is for you, I assure you ...
No, this title isn't connected to Silent Bob's Russian cousin. You know, the one that kept singing, "BERRRRRSERRRRRRKER!" in Clerks. That might have improved Berserker greatly. Instead, we get a killer Viking warrior offing dumbass teenagers in Utah while they dance and listen to some pretty ...
Read more: Berserker: The Nordic Curse (1987) - Blu-ray Review
Objectified horror has found its home! If you ever find the replicate of the original Amityville house in your garage, but it is pint-sized (as in a dollhouse) leave it the fuck alone. Don't touch it. Don't bring it into the house. Burn that fucker to the ground. Hell, if you ever come in contact with ...
Read more: Amityville: The Cursed Collection (1989 – 1996) - Blu-ray Review
What movie? You didn't tell me about any movie! The meta is strong in the remake of The Blob. Too bad this remake often gets ignored because this version gets a lot of things about remakes damn right. There is a lot to love about this flick and, believe it ...
Read more: The Blob: Collector's Edition (1988) - Blu-ray Review
What do bathtub toy boats and plastic helicopters have in common with a dude in a monster suit? Hint: the action takes place in Japan. That's right. Godzilla, the mother of all mega-monster movies, is returning to run rampage through your home ...
Read more: Godzilla: The Showa-Era Films (1955 – 1975) - Blu-ray Review
It's the eyes, man! It's all about the eyes. Béla Lugosi (and those expressive eyebrows of his) definitely created a lot of memorable characters for cinema. He was always chewing the scenery and making each scene his ow; however, in The Human Monster (also known as The Dark Eyes of London) he ...
Imagine if the original Alien had been shot for 3-D? That chest-busting scene would have really leaped right off of the screen. One has to think that producer and director Charles Band, in his pre-Full Moon days, had been thinking about that ...