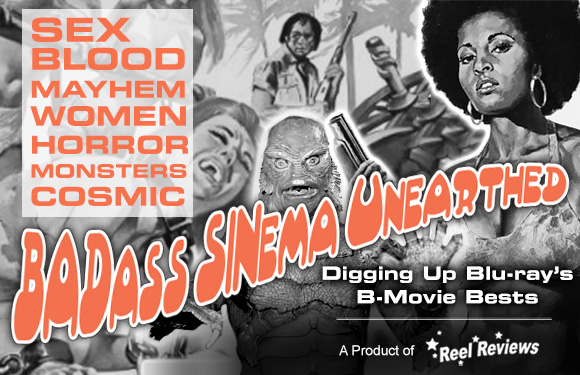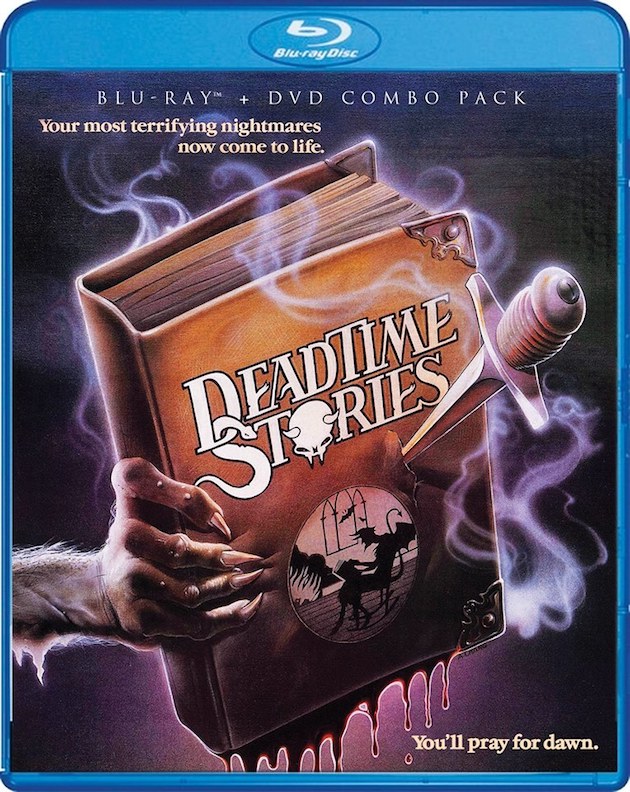 "It's too dark! It's too daaaaaark," screams an eight-year-old boy. Bouncing on his bed, he is need of some bedtime stories to ease on into sleep. Unfortunately, his creeper of an uncle, Peter (Scott Valentine) is the only adult in the house and his idea of bedtime stories is ...
With Ken Gampu (The Gods Must Be Crazy) at the front of the action and the team in this soccer-centered exploitation classic, Joe Bullet arrives on home entertainment platforms for a whole new generation of badass cinema lovers to discover. Personally, I can think ...
Details

Created:

03 March 2017

Published:

03 March 2017

Written by Frank Wilkins
"Let's see him dance for his organ grinder now!" Holy Hell, Horror Hounds, does this flick ever stink! And by stink, I mean exactly that. Oh, don't misinterpret me A*P*E is hysterical (and if drunk enough, I'm sure its even more of a riot), but mostly in the manner that suggests ...
Details

Created:

03 March 2017

Published:

03 March 2017

Written by Loron Hays
Alright, alright, alright. I get it. I TOTALLY understand why so many critics railed against this Indiana Jones wannabe action adventure flick when it was originally released. Starring Richard Chamberlain as Harrison Ford (kidding), King Solomon's Mines is as shallow as B-movies ...
Details

Created:

02 March 2017

Published:

02 March 2017

Written by Loron Hays
Released here in America as Strange Behavior, director Michael Laughlin (Two-Lane Blacktop) goes for the jugular in Dead Kids. The murderous results are indeed an Ozploitation classic that many have never seen before. The frightful flick is full of surprises for attentive viewers ...
Details

Created:

02 March 2017

Published:

02 March 2017

Written by Loron Hays
Motorcycles and gas-gobbling b-grade movies go hand in hand. These are the high-octane flicks that cost little to make, yet remain unforgettable. Slap their images on the larger than life drive-in screen and walk away and producers can count their dollar bills all the way to ...
Details

Created:

21 February 2017

Published:

21 February 2017

Written by Loron Hays
Released by RKO Radio Pictures in 1933, director Felix E. Feist's Deluge, a super-soaker of a destruction film, was long thought lost due to neglect. It was almost as if the film never existed. For the longest time, it seemed that only a ragged Italian print remained of this special ...
The British go prehistoric with this wild adventure. One Million Years B.C. is a special effects bonanza with a variety of creatures created by the famed Ray Harryhausen himself. Of course, none of that matters in this film because all eyes are on the amazing special effects ...
A Cure for Wellness is not recommended to be a movie you just absentmindedly waltz in and watch. Its lens is far too encompassing for that. First we have the spa-based elements to deal with. Then there is the nod to the fabulous run of Hammer films that went ...
With stunning landscapes and a healthy dose of gore, Stake Land 2 stands tall right next to its heavily praised first outing. Not much has changed in the landscape, but the delivery is a bit more charged. In my review of the first film, I described the Stake Land atmosphere ...