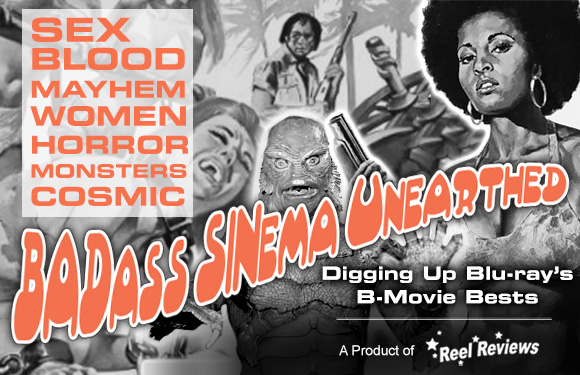 There are few moments in the 1980's output of horror titles as effective as the opening minutes of Tom Holland's Child's Play. Serial-killer Charles Lee Ray (Brad Dourif), wearing a righteous brown trench coat, is being chased through the dingy streets of south Chicago ...
Read more: Child's Play: Collector's Edition (1988) - Blu-ray Review
To this day, there remains something insanely special about director Brian De Palma's Carrie. It is based on the once-discarded novel by Stephen King, but was painstakingly adapted for the screen by Lawrence D. Cohen. Cohen got everything about King's first novel right ...
Read more: Carrie: Collector's Edition (1976) - Blu-ray Review
I am not a huge fan of Horror maestro Wes Craven. I tend to check out of the whole adoration club when the discussion turns to his most recent offerings. Yes, Scream included. I just think that, of all the names in horror, his filmography is one of the spottiest. ...
To the outside eye, The Astro-Zombies is probably not regarded as the greatest of monster flicks. Clocking in at 91-minutes, the b-grade entertainment at the center of this Mad Scientist tale is far too long. Several scenes meander in and out of all rational thought as ...
Dude. Talk about a blast from the past. Duuuuude. Bill & Ted's Excellent Adventure is already a comedy classic from the latter part of the 1980s. Had it failed to connect with audiences, there would be no Beavis & Butthead. There would be no Wayne's World. While we ...
Read more: Bill & Ted's Most Excellent Collection (1989 – 1991)
Vinegar Syndrome isn't through with writer/director Richard Casey just yet. Hot off the heels of their "loverly" HD handling of Horror House on Highway 5 comes his second feature, Hellbent. This punkish fever dream is awash with neon splashes and a hyper-realized set ...
Read more: Hellbent: Limited Edition (1988) - Blu-ray Review
Hands down, It is the best killer clown movie around to ever roll out onto ANY screen. The miniseries itself might be a tad uneven, but nothing beats Tim Curry's performance as the killer clown haunting one small town in Maine. I am just going to assume that NO ONE – especially ...
The Phantasm series completes its offbeat rotation around the sun with the release of Phantasm: RaVager this Friday. It is a movie that is both a fitting goodbye to the late Angus Scrimm and, operating as the fifth and final movie in the series, a fitting conclusion. As you are more...
Cruising rather comfortably on its low budget, Hammer Horror director Terence Fisher's The Earth Dies Screaming has one of the fiercest and most engaging openings to every kick off a science fiction flick. The Earth Dies Screaming literally begins with THE END of the ...
Garden shears. It had to be garden shears. Ho! Ho! Ho! Let the stabbing begin! Written and directed by Todd Nunes, All Through The House is a Christmas-themed slasher that makes for a better trailer than it does a movie. I'm not saying that, as far as independent ...