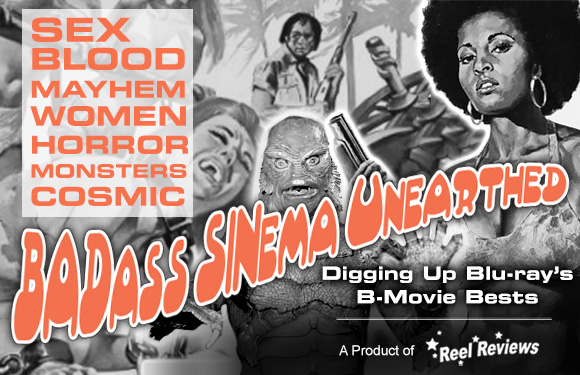 In the years before the slasher subgenre officially arrived thanks to Black Christmas and Halloween, there were a few horror films that definitely played around with the idea of a psycho killer taking out teenagers with nothing but sex on their minds. Tower of Evil, a 1972 ...
Camp Clear Vista is now hiring! If you have a love for giving kids the time of their lives over summer vacation then this is the job for you. It also helps if you have a love for horror films and long, sharp knives that are just perfect for slicing and dicing . . .
This is a movie for anyone who has ever sent a voice message to themselves. Whether a warning or a reminder, there's always an interesting collision of realities that occurs when the past offers insight into the Here and Now. William Faulkner suggested the past is never dead ...
To this day, there remains something insanely special about director Brian De Palma's Carrie. It is based on the once-discarded novel by Stephen King, but was painstakingly adapted for the screen by Lawrence D. Cohen. Cohen got everything about King's first novel right ...
Read more: Double Dragon: MVD Rewind Collection (1994) - Blu-ray Review
Okay, okay, okay, Uranium deals in East Africa might not sound all that exciting, but when your business associates are Humphrey Bogart, Robert Morley, Peter Lorre, Gina Lollobrigida, Jennifer Jones, and your location is Italy's scenic Amalfi Coast, well you have the attention ...
"Can I come with you?" Are the people around you really who they claim to be? This reality-bending question is at the heart of Screamers, a quiet little science fiction movie that, once seen, tugs at the back of the consciousness far more effectively than ...
Could there be anything more punk than producer Roger Corman hiring director Penelope Spheeris (Wayne's World) in 1983 to direct a movie about youth alienation in Los Angeles? I think not. Call it Punxploitation; call it a walk on the wild side of safe suburban homes ...
Read more: Suburbia: Collector's Edition (1983) - Blu-ray Review
It is a film that Roger Ebert eviscerated with his review, taking the moral high ground and shaming 10 to Midnight for its portrayal of sex, violence, and the female condition. He also took to the review to suggest that Charles Bronson was just showing up for a paycheck. And, ...
Read more: 10 to Midnight: Collector's Edition (1983) - Blu-ray Review
Marion "Cobra" Cobretti is back on the streets. Wearing his Judas Priest-styled sunglasses, a must for ANY badass in the 1980s, and taking out any number of axe-swinging maniacs, his beat on the street gets a major visual HD upgrade thanks to Shout! Factory's Collector's ...
Read more: Cobra: Collector's Edition (1986) - Blu-ray Review
It is a calm, grey day. The surface of the water is still. A ferry cuts calmly across the surface, careful to make gentle waves. And then it happens. Your worst fears become reality. Rising from the surface of the once calm waters is a beast ...