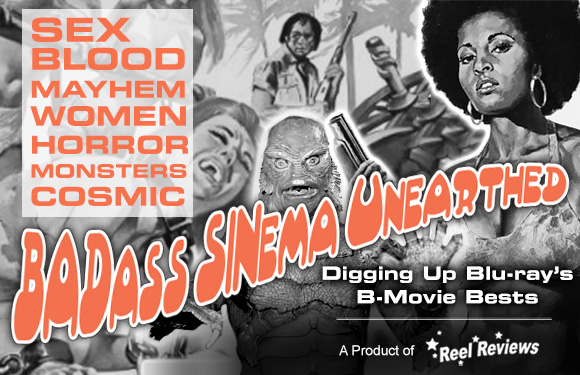 It's not many who survive a haunting by a four-wheeled death delivery machine. And the assorted characters assembled for this flick know that so much insanity in one little town is not good for tourism. This low budget horror flick, complete with a seriously shocking ...
I have to call foul on this horror title. I admit that I had some expectations going into it due to my knowledge of the horrific event the film is based upon and, if I am being completely honest, the BEST scenes in this movie come early when the brutality of the event ...
Read more: The Axe Murders of Villisca (2016) - Blu-ray Review
I've never really been able to get on board with this off-the-wall comedy. I love me some Bill Murray and Peter Doyle, they are two actors that do comedy well. I also celebrate all of Hunter S. Thompson's writings. Hell, you should see my bookcases; the dog-eared pages in ...
Writer/director Osgood Perkins' The Blackcoat's Daughter is a disturbing tale full of Satan worshipping, honest paranoia, and deep, deep emotions. It is one hell of a fucked up masterpiece of shrieking, atmospheric black terror. And, much like The Witch, it won't soon be ...
Bow down, Brothers and Sisters of the Sinema. Bow the fuck down. You've not seen anything as righteous as this skin flick. It's not be the teen comedy promised by the infamous poster art (that became just as sought out as the movie itself), but Malibu High remains an ...
There are few things sillier than Christopher Lee's stoic turn as Fu Manchu. For five films in four brief years, Sax Rohmer's titular character would be solely Lee's to morph into. To his credit, Lee did exactly that. To put it mildly, he simply disappears into the role. Whether it be ...
Read more: The Blood of Fu Manchu/The Castle of Fu Manchu (1968 - 1969) - Blu-ray Review
It is the most controversial comic book of my generation. It is also the most influential. There are few things more punk rock than the comic book 2000 AD. Debuting in the late 1970s, this weekly British comic book series and its characters broke all the rules. Today, its ...
Read more: Future Shock! The Story of 2000 AD (2014) - Blu-ray Review
Because the power of Juliet Mills compels yyyyoooooouuuu!!! The pea soup as vomit spews again in 1974's Beyond the Door. Written and directed by Ovidio Assonitis and Robert Barrett, the horror flick about a pregnant woman is an obvious Rosemary's Baby knockoff, but ...
This is the type of independent horror film where few got paid. It's fun and tedious and is worth remembering solely for the kill scenes and the fresh-looking gore effects. You see, that's what happens when a film gets made and then re-made again. It barely makes sense, but does ...
Donald "Donny" Kohler (Dan Grimaldi) might be a bit touched in the head, but he has a fantastic collection of life-sized adult dolls. They are nude, attractive, and, much like a fine brisket, a bit crispy on the outer skin. Blackened to perfection by the flamethrower he's swiped ...