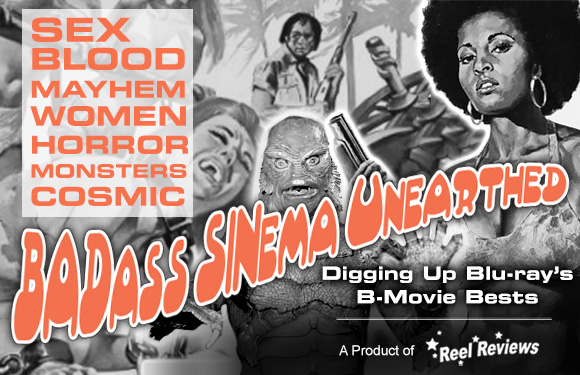 Pan's Labyrinth premiered at the 2006 Cannes Film Festival where it received a 22-minute standing ovation, followed by its North American premiere at the 2006 Toronto International Film Festival. The critically-acclaimed film won multiple awards, including three Academy Awards, three ...
Read more: Pan's Labyrinth 4K Ultra HD Blu-ray (2006, 2019) - Blu-ray Review
By now, the majority of movie lovers agree that Charlie Chaplin was ONE of the great geniuses of the silent era. That wasn't always the case, though, and it probably took The Circus to get everybody on board his brand of cinema. At the time that this movie was ...
Read more: The Circus: The Criterion Collection (1928) - Blu-ray Review
She's the horror hostess with the mostess. Guaranteed. But who is she? She was in a Bond film. She dated Elvis. At the age of 17, she was dancing in a gay bar. She's been on the cover of a Tom Waits album. Hell, she's sung in rock bands and worked with ...
Read more: Elvira, Mistress of the Dark (1988) - Blu-ray Review
It's all over, but the screaming. Even the British got in on the whole babysitter stalking trend. Wait. Back up. When was this film made? Oh hell, they helped bring it to the United States. The proof arrives in Scream Factory's latest HD offering, Fright, starring Honor Blackman (Bond's ...
Kill the head! Kill the head! Jim Jarmusch, the writer/director of Night on Earth, Dead Man, Ghost Dog, Broken Flowers, Only Lovers Left Alive, and Coffee and Cigarettes, has made a zombie movie. That sentence alone, if you are a fan of independent films just this side of quirk, should get your heart racing. No? ...
Poor Samantha. It's tough being a pizza delivery girl. With little funds and no tips, getting around on her motor scooter can be quite unbelievably tough . . . especially if you happen to be a positive soul who likes to see the good in ...
IT. HAS. ARRIVED. Fred Jones. Daphne Blake. Velma Dinkley. Shaggy Rogers. And a Great Dane named Scooby-Doo. That's right, kiddos, the Mystery Machine has pulled up in all-new (AND BOLD) colors! The details! The animation! And all the fun-loving, free-wheeling, sandwich-gobbling spirit ...
Read more: Scooby-Doo, Where Are You: The Complete Series - Blu-ray Review
Hell Comes to Frogtown and only "Rowdy" Roddy Piper as Sam Hell can save the day. I don't know whose idea it was – cinematographer/director Donald G. Jackson or writer/producer Randall Frakes or, hell, the B-film minded souls over at Roger Corman's New World Pictures – but strapping a bomb onto Piper's ...
Dark. Intense. Edgy. Consistently bold. Endlessly imaginative. And, of late, experiencing a bit of a renaissance in popularity, Star Trek: Deep Space Nine is now – on the eve of its 25th Anniversary – being celebrated with its own documentary. What We Leave Behind: Looking Back On Star Trek: Deep ...
Read more: What We Left Behind: Looking Back on Star Trek: Deep Space Nine (2019)
Grab the wolfsbane! Get the garlic! Cult filmmaker William Beaudine takes aim and squeezes the B-movie trigger again! From The Ape Man to Voodoo Man, the director constantly drums up a lot of B-movie mayhem. Here, he ...
Read more: Billy the Kid vs. Dracula (1966) - Blu-ray Review