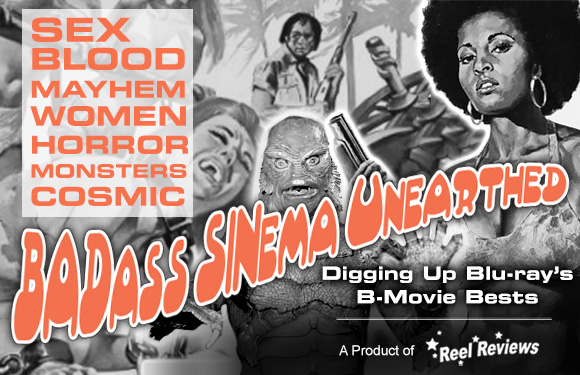 More thrills and even more chills! Karloff. Lugosi. Rathbone. And Vincent Price in his film debut. What's not to love about these names or their film legacies? Absolutely nothing at all and the proof is Scream Factory's new 2K scanned release of the films that make up the ...
Read more: Universal Horror Collection Volume Three: Tower of London (1939), Man-Made Monster (1941), The...
And this is why you do NOT overdo it with peanut butter. Thank God we can all learn from Michael's (Matthew Mackay) messy misadventures with a lot of gooey crap and way too much peanut butter. If David Lynch made a children's movie, it is no stretch of the imagination to suggest that it ...
Read more: The Peanut Butter Solution (1985) - Blu-ray Review
Containing one of the most sickening and shocking unveiling scenes in horror history, Kurt Nuemann's The Fly lands on Blu-ray this week alongside the other Fly-inspired movies. I'm talking The Return of The Fly, The Curse of The Fly, David Cronenberg's The Fly, and The Fly II from ...
Read more: The Fly Collection (1958 - 1989) - Blu-ray Review
"1, 2, 3 . . . we may be trapped." - Jack Burton. Truck driver Jack Burton (Kurt Russell) is having a real lucky day upon arriving in downtown San Francisco. He's winning every single card game and now, thanks to his friend Wang Chi (Dennis Dun), he's just doubled his ...
Read more: Big Trouble in Little China: Collector's Edition (1986) Blu-ray Review
Eighteen annual conventions later, the championed crew of the NSEA Protector reunite for their greatest and realest adventure yet! Lampooning Star Trek and its loyal fanbase involves applying a delicate touch. Being damn successful at it and ALSO ...
Read more: Galaxy Quest: 20th Anniversary SteelBook (1999) - Blu-ray Review
"Dead or alive, you are coming with me." When I first heard those words coming out from the lips of RoboCop (Peter Weller), I was hooked. Instantly. There was no looking back for this fat kid: RoboCop, making its debut in 1987, would be my summertime jam. The film might have ...
Read more: RoboCop: Two-Disc Limited Edition (1987) - Blu-ray Review
f you really want to understand Generation X, you should probably watch Heathers. From the satire of in-crowds and outsiders to the absolute ridiculousness of blowing up a school in the midwest, that frustration with cliques and institutions is one that most of my generation can ...
Read more: Heathers: 30th Anniversary SteelBook (1989) - Blu-ray Review
The image of Clint Eastood at the front of a congregation of faithful believers has always stuck with me. That's how Thunderbolt and Lightfoot, beginning with a very manic George Kennedy arriving to the wilderness church to put a bullet in Eastwood's skull, begins ...
There are things you probably know when approaching a scary-looking house that has long been abandoned. If you have to break a lock in order to get in, then you should probably run in the opposite direction. Quickly. The teenagers in this horror film, from producer ...
Read more: Scary Stories to Tell in the Dark - Blu-ray Review
Butchering babes in motel rooms and burying them alongside the road. That's what you get here in this intelligently made thriller from Patrick's Richard Franklin and smartly-written script from Everett De Roche. ...
Read more: Road Games: Collector's Edition (1981) - Blu-ray Review