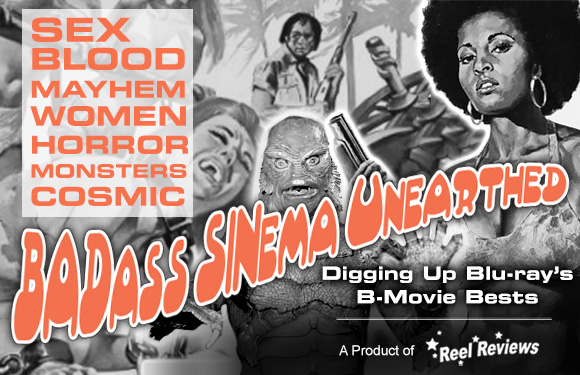 The new comedy starring Anne Hathaway and Rebel Wilson called The Hustle is an almost identical remake of the 1988 classic comedy Dirty Rotten Scoundrels which starred Michael Caine and Steve Martin - itself a remake of Marlon Brando's Bedtime Story. I say "almost" because ...
The first horror icon of cinema has returned! Or is The Golem, thanks to its design and its use of white magic, the first cinematic superhero? I guess it comes down to your interpretation of the events in this legendary silent film. But there is NO arguing of its influence. From The Incredible Hulk ...
The power of Jessica (Juliet Mills) compels yyyyoooooouuuu!!! Get those eyes ready for those stylized freeze frames because Jessica is eating banana skins off the sidewalk again, but this time it is in 2K! That's right, the pea ...
Read more: Beyond the Door: Limited Edition 2K Uncut English Export Version (1974) - Blu-ray Review
"And you thought YOU were hot?!" Getting faced by pots of boiling water never looked so good! The Wind has arrived on blu-ray thanks to a NEW 4K transfer from the original 35mm print ...
They are here. They have always been here. The McPherson Tape (also known as UFO ABDUCTION) is proof. It doesn't take long for the skies to ignite over the night sky of Northwoods, Connecticut. The McPherson family ...
"Think about the stations of the cross! Think about the stations of the cross!" With a tip of the hat to the splatterific offerings of Herschell Gordon Lewis and Freaks director Tod Browning, Multiple Maniacs takes aim at the Manson Family and at Catholicism as the tents of ...
Read more: Muliple Maniacs: Criterion Collection (1970) - Blu-ray Review
"What happened to us? How did we all get here...?" With those questions, Captain Lansen (Eric Porter) watches as a coffin is slid into the orange-tinted sea. Standing next to the captain of the Corita, a tramp steamer, are priests, pirates, conquistadors, and his crew and, as the camera ...
The Beachwood and Franklin community in Hollywood will never be the same once Mom moves in! Over-the-top and mad as hell, Mom is a late-night gem that hounds of horror will definitely dig. ...
Psychological thrillers don't get any more disturbing than what goes down in the four walls of The Mafu Cage! Ellen (Lee Grant) just can't escape her sister, Cissy, but, boy, would she love to be rid of her. It might just take a tribal ceremony to get it done, too! ...
It's the fuzz tones, man. It's all about the fuzz! What would you do if a producer came up to you and your cousin and said he'd give you $100,000 to make a movie, but it had to be a biker flick and it had to be R-rated? You'd make that damn movie, of course. Thus ...