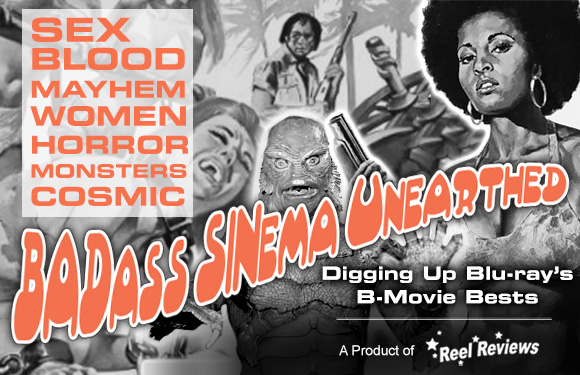 Details

Published:

21 November 2017

Written by Loron Hays
Better Watch Out (2017)
3 Beers
Swing, batter batter, swing. Thwack! And just like that, poor Frosty's head is knocked clean off, splattering snow and ice everywhere. That opening scene is a microcosmic hint at the demented and underage shenanigans headed your way in Better Watch Out, a cinnamon-spiced cup of holiday cheer and jeer.
Luke (Levi Miller) is going through with the plan. He has a target and he is going to make the night count. You see, Luke has himself a big ol' crush on, of all people, his teenage babysitter, Ashley (Olivia DeJonge). She's too old for him but hope springs eternal in the young lad. Unfortunately, on the night he makes his move, the Christmas spirit – as well as the bloodied axe – is in full SWING.
And it all begins with light-up Santa Claus that keeps moving around Luke's house. Who is doing this? The mind races. Could it be the pizza deliveryman? His best friend Garrett (Ed Oxenbould)? Or are Luke's mother (Virginia Madsen) and father (Patrick Warburton) punking the kids? Based on their interactions between each other, anything is possible.
Turns out it is none of the above. It's worse than that. And it's entirely too twisted to spoil right here. Better Watch Out is a successful twist on a home-invasion movie. It's tense and tough on the gut. It's also completely twisted, making you believe all sorts of crazy shit about 12-year-olds in heat.
With car tires punctured and phone lines cut, these three sex-obsessed kids are trapped and tormented mercilessly in a holiday-themed home invasion movie that puts the massacre back in Christmas. And the movie arrives just in time to save us from all those annoying holiday cheers from out in-laws.
Canadian-Australian director Chris Peckover delivers a nasty little package under the tree this Holiday season with Better Watch Out, a horror-comedy from co-writer Zack Kahn. This is Peckover's second feature – a horror mockumentary about anti-immigration radicals in New Mexico called Undocumented – was his first trip down Mockingbird Lane – and his confidence is definitely growing.
Forget about Santa Clause and his bag of gifts. The surprise in store here with this black comedy is pretty unforgettable. It might not always keep you on the edge of your seat, but it does question your sanity with its willingness to tip the scales and present you with a highly toxic situations in which one teen goes off the rails with his own misunderstood version of masculinity.
With Better Watch Out, we get a bizarrely demented take on Home Alone by way of Black Christmas, complete with exploding heads and handguns. The aesthetics in the house are full of yellow warmth, but the cold, cold heart of an abbreviated adolescence challenges the any glow emanating from the fire. And there's little chance that anyone is getting out the house alive. Co-starring Aleks Mikie and Dacre Montgomey (who seems to be in everything these days, including Stranger Things), Better Watch Out is all sorts of crazy-eyed demented. Psychos are everywhere…and some of them might even be ringing a bell this holiday season. Better watch out indeed.
Currently playing in select theaters due to its distribution by Well Go USA, Better Watch Out is also available through streaming services and will be out on Blu-ray by the end of the year.
Details

Published:

19 November 2017

Written by Loron Hays
Radioactive cultists and transient meth-heads unite! Slithis has returned from the contaminated depths of the canals to kill again. Grab the 6-pack from the fridge, Horror Hounds and Gore-Gore Girls, we're going to need a steady stream of 12 fluid ounces to get through ...
Details

Published:

19 November 2017

Written by Loron Hays
Insert coin. Push play. Wrap your hands around the joystick and let Computronic's Even The Score tale you back to the glory days of playing Atari for hours on end. Whether at the local skating rink or at home in front of the Atari 2600, the hours spent there never seem wasted. They are, as one song on this cycle suggests, etched "forever in my mind" ...
Read more: Computronic's Even the Score: Because Life Can Change with the Flip of a Coin
Details

Published:

18 November 2017

Written by Loron Hays
Oscar Winners Martin Landau and Jose Ferrar in a monster movie with grand laughs? Sign me up! A very nude girl paints her toes in her bedroom. It is night and she's clueless as to what foul beast is lurking just outside her house. It is a slug-like monster ...
Details

Published:

17 November 2017

Written by Loron Hays
Holy Helloween, Kiddies. The Barn is, as the "Peanuts" gang used to say, all sorts of "tricks or treats" and it is now on Blu-ray! Thankfully, Helen's Valley lives to see another Halloween. Great, now let's make some pumpkin pie! ...
Details

Published:

16 November 2017

Written by Loron Hays
If the unforgettable "skeletonized" ending doesn't get to you, Piper Laurie in a low-cut blazing red dress will. Nicky Rocco, over a decade after his violent murder, is indeed coming back to claim what is rightfully his. But first he's going to have to deal with the blind dude in the wheelchair and his...
Details

Published:

16 November 2017

Written by Loron Hays
Writer/director George A. Romero was so much more than that "zombie dude" with the "big goofy" glasses. His legacy, stretching across four decades, is as tasty as a celebrated hound of horror's best slobbered on bone. From 1968's Night of the Living Dead to the pre-production done ...
Read more: Between Night and Dawn: Limited Edition (1971-1973) - Blu-ray Review
Details

Published:

14 November 2017

Written by Loron Hays
There's something really wrong with Mr. Franz (John Hoyt, When Worlds Collide). He talks to the dolls in his office as if they were real people. He even dresses them in all the latest fashions. And what's with the secret laboratory with the NO ADMITTANCE sign painted ...
Read more: Attack of the Puppet People (1958) - Bu-ray Review
Details

Published:

14 November 2017

Written by Loron Hays
Rah! Rah! Rah! Devil worshipping and ice-cold beer makes me want to cheer! First these cheerleaders touch and then they tackle. These young girls mean business and Hell follows wherever they go, especially when they discover that Satanists in a small town in ...
Details

Published:

12 November 2017

Written by Loron Hays
The world didn't need a Darkman trilogy. We got one, thanks to the Direct-To-Video route, but both films in the series take our beloved and mostly insane Peyton Westlake down a kinder and gentler path in the narrative department, twisting the first film's ending to ...
Read more: Darkman III: Die Darkman Die (1996) - Blu-ray Review
Subcategories